This week, I'm mourning the loss of Chadwick Boseman and celebrating his illustrious acting career.
When you think of Chadwick Boseman, you probably think of Black Panther. As you should.
The release of Black Panther in 2018 changed not only the Hollywood movie-making industry, but it changed the way in which the world viewed Black power, Black life, and Black history. Along with Black Panther, came the kingdom of Wakanda, the realest fictional place to ever exist. Wakanda is a stark contrast to the popular perception of Africa. It is highly industrialized and contains the most up-to-date technology. When the world was calling Africans "barbaric" and "uncivilized", this 2018 groundbreaking film was humanizing them in a beautiful way. Black women were the King's strongest warriors, Black men led individual armies, and Black love was respected.
The film also explored a dangerously sensitive conversation; the cultural gap between African people and African-American people.
Today, though, I want to talk about his other famous films. The ones you may not think of immediately. Boseman played historical roles that helped uplift Black people and share an underrepresented history.
The categories are as follows: movie plot, critic reviews, the bigger impact on Hollywood and the Black community.
DISCLAIMER: Spoilers ahead.
Categories
Comments
Plot
Chadwick Boseman plays the legendary attorney Thurgood Marshall, while Marshall worked as a lawyer for the NAACP. Boseman's character, Marshall, is set to defend Black chauffer, Joseph Spell, whom is accused of raping a white woman, Eleanor Strubing.

Due to racism and Jim Crow laws, Marshall is not even permitted to speak or argue in defense of his client in the courtroom. His fellow lawyer, Friedman, delivers a written speech written by Marshall as the trial's closing statement. A not guilty verdict is delivered, and Marshall wins the case.
Reviews
81% rotten tomatoes!
The Bigger Impact
Chadwick Boseman's role as Thurgood Marshall was both effective and accurate. Boseman relived the harshest time in American history, while still managing to honor the work of the first Black Supreme Court Justice and the NAACP.
Final Rating:
| | |
| --- | --- |
| Categories | Comments |
| Plot | Chadwick Boseman plays the role of James Brown, a Black singer-song writer from Georgia who is credited for bring the funk and soul to the music industry! James Brown broke musical barriers, and Chadwick Boseman portrayed that perfectly. |
| Reviews | 80% rotten tomatoes! |
| The Bigger Impact | Not only did Boseman capture James Brown' entertaining public persona, but his personal trauma as well. This film explores the financial, social, and racial disadvantage that Black families had in the 30's and 70's, but celebrates the Black inspiration that came out of such a divided environment: music. |
Final Rating: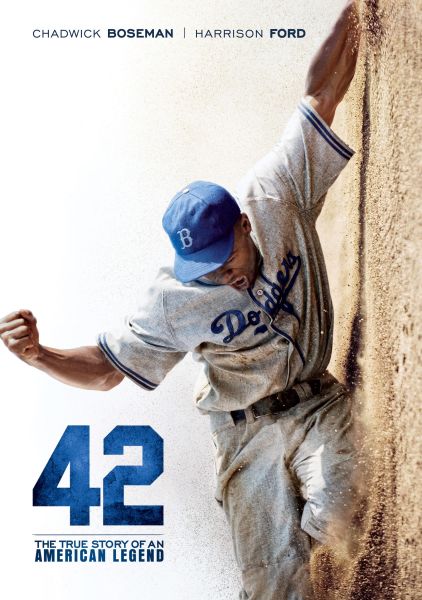 | | |
| --- | --- |
| Categories | Comments |
| Plot | Chadwick Boseman plays the role of African-American baseball hero, Jackie Robinson. Robinson took the abuse, the punches, the baseballs to the face, and the threats to become the fifth-greatest second baseman in history, in real life. Boseman takes it in this film. |
| Reviews | 80% rotten tomatoes! |
| The Bigger Impact | The life and career of Jackie Robinson was portrayed because of Chadwick Boseman's dedication to the role. Similarly, to "Marshall", Chadwick took on a role based on someone's true life story. Somebody Black. Boseman provided representation of Black icons where it was needed the most, rather than just in history textbooks. |
Final Rating: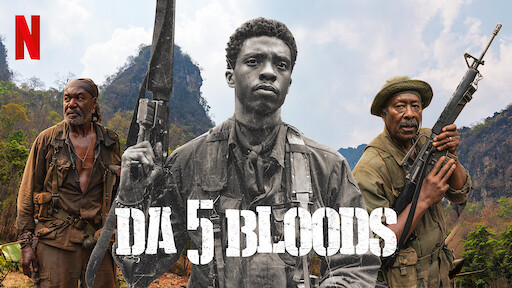 | | |
| --- | --- |
| Categories | Comments |
| Plot | Chadwick Boseman plays the role of 1/4 soldiers in the Vietnam War, who return to collect the remains of their colleague and uncover the gold treasure he hid for them. |
| Reviews | 92% rotten tomatoes! |
| The Bigger Impact | This Spike Lee Joint displays the controversy of the Vietnam War from the perspective of Black men. Boseman's character is once again placed at a disadvantage for being Black, but still manages to find joy and prosperity throughout the film. |
Final rating:
5/5's all around!
I encourage you to watch these movies and appreciate them, because Chadwick Boseman was versatile and important. He played life-changing roles where he portrayed the most famous Black lawyer to exist, a famous Black singer-songrwriter (who happens to have the same birthday as me), the first Black major league baseball player, and the archetypal Black war hero (just to name a few!).
Boseman was not afraid to bring Blackness to the screen.
As much as he was a talented star on the screen, he was just as radiating off of the screen. The life of Chadwick Boseman was beautiful. At a time when the world was questioning his weight loss, he was protesting for Black lives. At a time when he was fighting his own battle with cancer, he was easing the pain of other cancer patients and survivors.
All I have left to say is thank you.
I am grateful that he shared his life with us. Rest in power.
Next week,
I am rating institutional responses to Black women's trauma and life stories; including the case of Breonna Taylor and Megan thee Stallion.
How to Navigate Absentee/In-Mail Voting
Text "USPS" to 50409.
Call your senators and local representatives to request a mail-in ballot.
Remember, you do not need to mail back your completed ballot! You can drop your ballot off, instead. (Find out where secure ballot drop off locations are located by calling your local city council).
If you live in PA, make sure that your mail-in ballot is enclosed within a secrecy envelope AND an outer envelopment, or it may not be counted!
*this blog works best on desktop.