This week, with the help of my friends, I analyze PWI's responses to the Black Lives Matter Movement. I'm looking at you, Harvard.
As most of you know, I am an incoming freshman at Harvard University. To this day, it's the best thing to happen to me. I could spend this time explaining how the college application process was the most stressful time of my life, but I would rather celebrate my future at Harvard. In doing so, I must be both open and willing to criticize the very institution that encouraged my outspokenness to begin with, and therefore; accepted me.
So, here's my disclaimer…
The content of this post is not to invalidate the prestige of these institutions. And it certainly does not serve to discourage Black students from attending PWI's. An education is an education, period.
Today, I'm not rating these institutions alone. You, the readers, are. I've personally reached out to students attending PWI's for the 2020-2021 school year. Its important for students to rate their respective institutions, to ensure that all opinions are rooted in personal experience and credibility.
Categories are as follows: timely statement, declaration in support of Black students, administrative action steps, internal instances of racism on campus.
Even though the flood of bad press has probably already gotten to you, I want to provide you with the opinions of a first-year Harvard Student. Me.
Categories
Comments
Timely statement
The Harvard College Office of Admissions and Financial Aid issued a statement on June 14.

Harvard prospered in the period of American slavery since 1636 up until 1870, when the first Black person was admitted. Now in 2020, Harvard is saying Black Lives Matter. That means something to me, even if they appear to be empty words.
Declaration in support of Black students
Harvard has stated their support for the Black Lives Matter movement and Black students' well-being on campus.
Administrative action steps
Harvard students have mobilized everywhere on social media. Literally, everywhere. Twitter, Instagram, Snapchat, LinkedIn, etc. Without Harvard students, I doubt the work of the administration would be so thorough.
The Harvard Undergraduate Council held a fundraiser and raised nearly $40,000, alongside matching up to $5,000 in donations from the student body.
Internal instances of racism on campus
It hasn't happened to me, yet. It is happening on campus, though. Stay tuned for the end of this post for other first-hand accounts of racism on campus.
Overall rating…
If I was rating Harvard's Fall 2020 enrollment plan, then this would be a different story. Fortunately, I'm not.
Black students here at Harvard play an extremely important role in advocating for the Black Lives Matter Movement. Our administration is listening. They could still do better, though. The Harvard Crimson newspaper has consistently failed to include students of color on their writing staff and cover stories regarding students of color on campus. In late 2019, Harvard was sued for allegedly still owning and profiting from photos of slaves. These are just a few racist instances that left me:
I will continue to hold Harvard accountable for its ties to slavery, yet acknowledge the recent administrative effort to support Black lives, Black history, and Black students.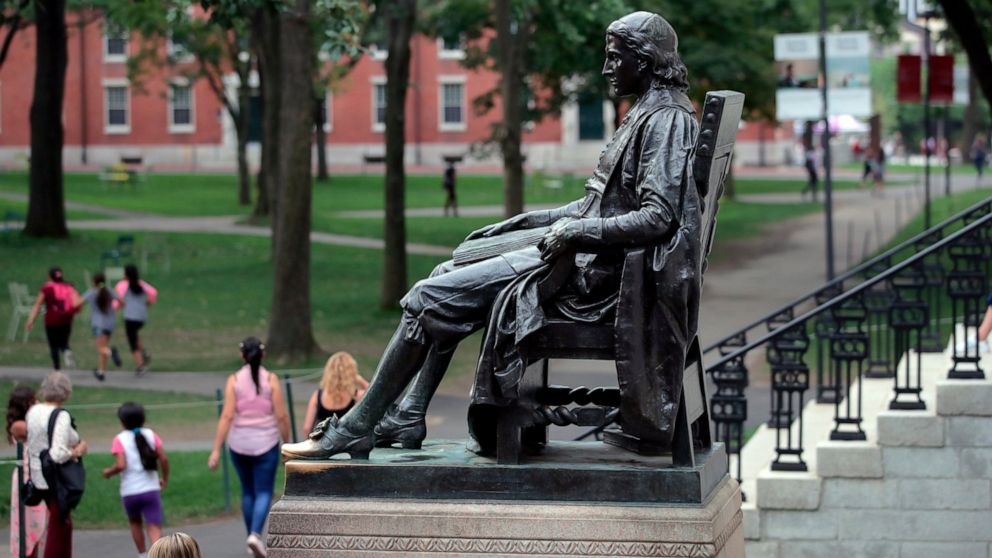 Next up, Essence Smith. Smith is an incoming Freshman at Trinity College in Hartford, Connecticut with an intended major of Political Science. She's also an amazing big sister. Here's what she had to say about Trinity College's response to the recent spike in the Black Lives Matter Movement.
Categories
Comments
Timely statement
"Trinity made a statement titled 'A Message of Hope and a Call to Act'. Of course, they quoted their favorite Civil Rights Activist: Martin Luther King Junior [sarcasm].

They've actively acknowledged racism on campus."
Declaration in support of Black students
"Of course, they stated they support students of color. Us Black students feel like they can do so much better, though. Students want the firing of certain officials, such as Dean Joe. He's been blind toward the plight of the students of color."
Administrative action steps
"When I went to preview weekend, I was shocked to see that "An Introduction to African-American History" was taught by a white man. Maybe they should hire people of color in higher education to teach these types of classes?

However, I am most impressed that Trinity invested $400,000 to renovate the Umonja House, a Black cultural house on campus."
Internal instances of racism on campus
"I know that there has been racist instances on campus. As an incoming freshman, I was told that students wear afros and blackface on Halloween night. Black students have boycotted racist professors' classes. I will always remember when a current Junior told me that 'Preview Weekend feels like HBCU Homecoming. But when you get to your first class, you're reminded that you are at a PWI'".
Essence's overall rating…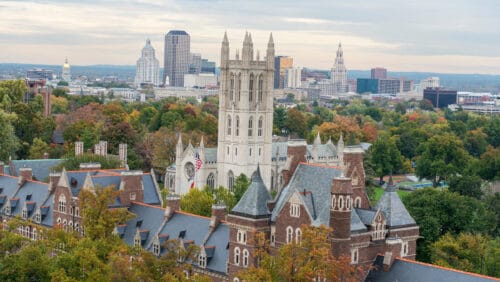 Let's look at Mount Holyoke College in South Hadley, Massachusetts. Unlike Harvard University and Trinity College, Mount Holyoke College is a private liberal arts women's college. Fatima Eddahbi is a first-year student at Mount Holyoke College and is undecided in her major.
| | |
| --- | --- |
| Categories | Comments |
| Timely statement | "None. They didn't even bring up the Black Lives Matter Movement publicly, which I didn't appreciate at all. I'm so disappointed. According to my classmates though, I shouldn't be surprised." |
| Declaration in support of Black students | "They said they support their students, but they didn't specify which students they supported. It's like they wanted to address the elephant in the room, but instead they beat around the bush. The President of MHC hosted a zoom call about it, but it was the most awkward zoom call ever." |
| Administrative action steps | "The Mount Holyoke Instagram page posted an acknowledgement post regarding the Black Lives Matter Movement, only because Black students have been calling them out. It took them a while to actually say anything… |
| Internal instances of racism on campus | "From having read the accounts of people and their experiences, it happens a lot. I have to ask myself, 'is this really what happens on campus?' Most of it is in the form of microaggressions." |
Fatima's overall rating…
As you probably now realize, none of these institutions deserve more than 3/5 stars. And that's just the truth. Its also true that racist students do attend these schools.
I wish I could give you some parting words of optimism and encouragement, but racism is a disease. And I'm not a doctor or a scientist. I scroll through Instagram everyday seeing posts from accounts like @blackivystories, @blackatharvardlaw, @blackattrin , @_blackmhc…AND SO MANY MORE.
Predominantly White Institutions need to do better. They need to address these concerns. I don't just want to see these reports on my Instagram feed. I want to see these reports in press conferences, in public addresses, in expulsion letters.
Don't be like Boston College, who've untagged themselves from these important Instagram pages to save face. Do the damn work.
And, if you just need something–anything–to understand your role as a [Black] student of color, know this: the burden to unravel the string of racism on your campus does not and should not fall on you. You're in college to learn, not to teach others why your life matters.
Next week,
Next week, I will be rating large companies' responses to the Black Lives Matter Movement. How many Black employees do they have? How many of those Black employees are in Executive positions? I will also provide you with a list of Black owned businesses to support, once you decide to spend your Black Dollar more wisely. #PullUporShutUp.
Sign this petition.
Text "ENOUGH" to 55156.
Call:
Mayor Greg Fischer (502-574-2003)
Attorney Thomas Wine (winejcook@louisvilleprosecutor.com)
Governor Andy Beshear (502-564-2611)
LMPD Chief Steve Conrad (502-574-7660)
*this blog works best on desktop.